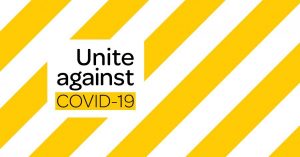 Under alert level 2: Leap & Clip 'n Climb Dunedin will open its doors for the public on
Saturday the 16th May.
We couldn't have done this without the support from our community – for that we are thankful for our wonderful customers!
At Level 2 the following safety restrictions will be put in place at Leap & Clip 'n Climb Dunedin:
Limiting Capacity – Session sizes in Leap will be 20 people per session, and Clip 'n Climb will be limited to 15 people per session.
Group Bookings of no more than 10 people.
Contactless Bookings via online or over the phone – Also contactless payment.
Social distancing from staff members, instructors and other customers applies
We will frequently be sanitising all surfaces, No bad germs!
A register of customers must be kept. When booking online, over the phone or walk ins, names of all of those attending will be taken down.
Removal of all dodge balls – The dodge balls courts will still be open, however no dodge balls will be on the park floor.
In addition to this: At alert Level 2 the party room will be closed – But you're more than welcome to come into the park and celebrate your birthday on the tramps with us!!
Make sure you Follow us on Facebook for all the latest updates and news.